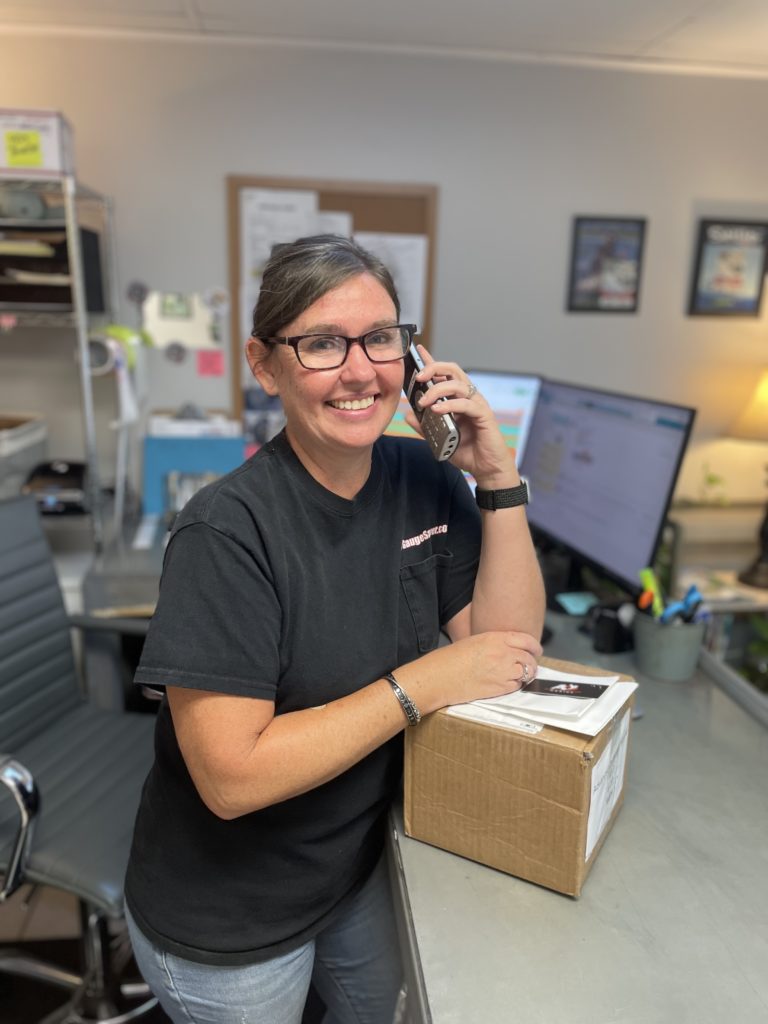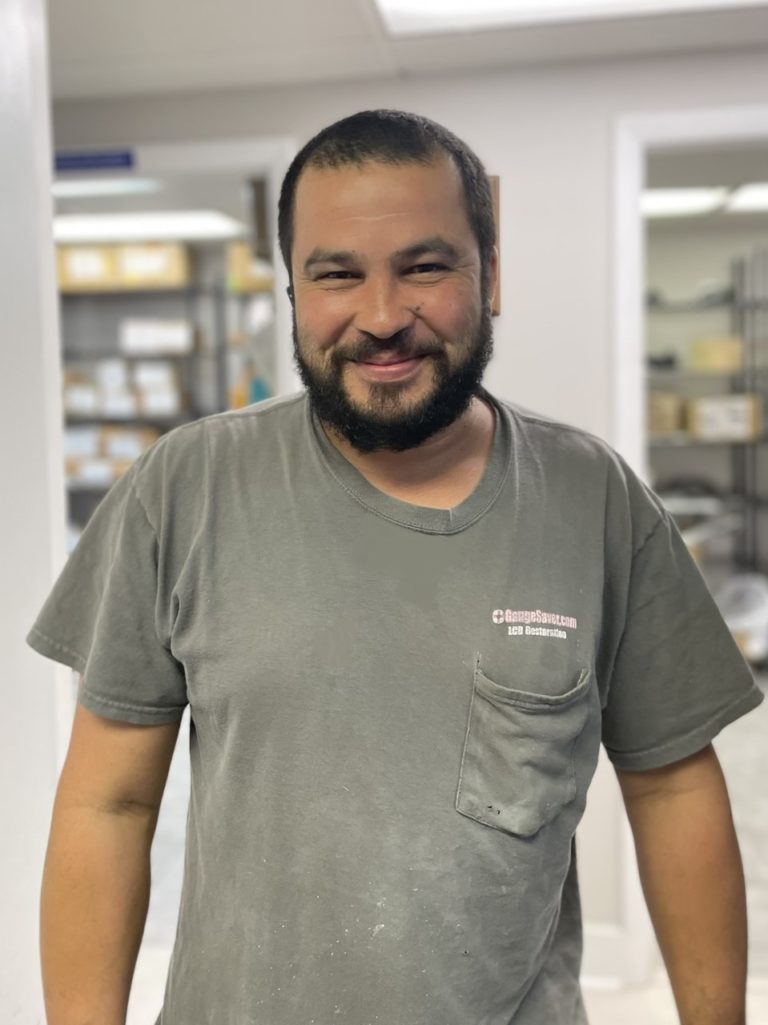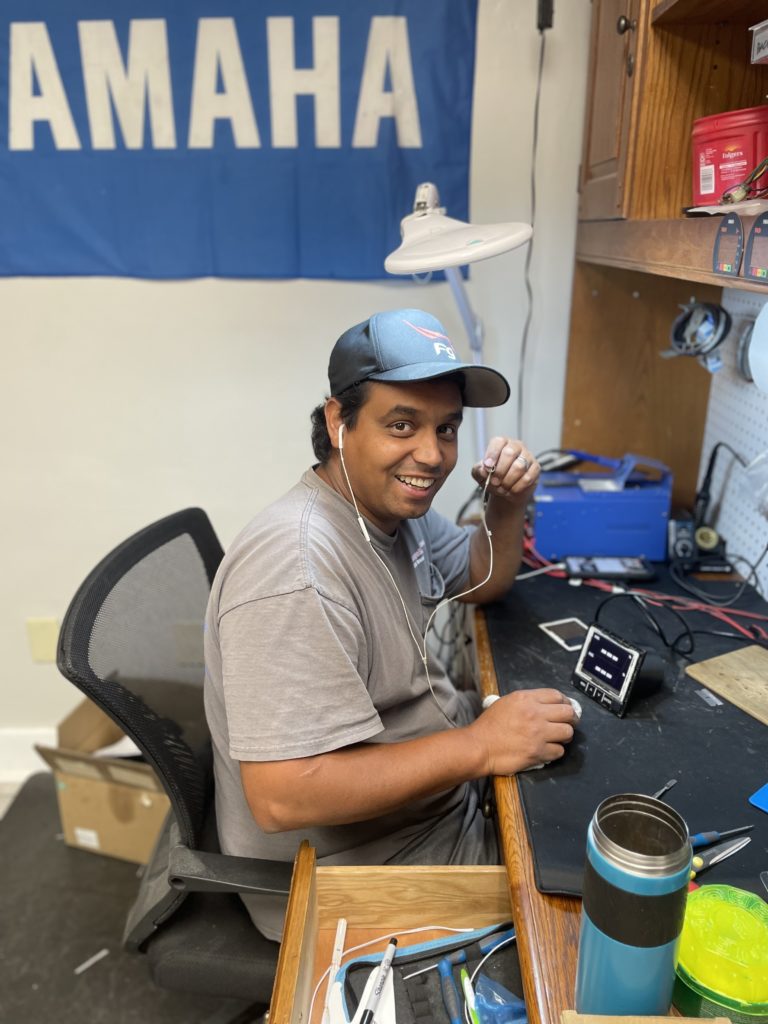 A Military Veteran with an Electrical Engineering Degree and a Boating Problem. "Back in 2016, necessity led to invention when my fishing partner asked me if I could fix his gauge or replace it with a new one. After some extensive research on how to fix a faded LCD, it was a success. A few online folks asked me to save their gauges, and a few led to a dozen, and so on." A tinkerer at heart, Eric began a journey of reverse engineering different gauges, and soon enough GaugeSaver was born. As a website led to more business, GaugeSaver became an LLC, and in 2020 Eric was able to say goodbye to his IT Career and save gauges full time. When not at work, you might find him searching for the best deals on Craigslist, cruising around on the St. John's river, or taking a nap with his dog.
Hardworking Mother of 2 and Office Manager. With a background in IT and years of experience in office management, Tammy is the backbone of the office. Way back in 2017, she left the IT field and began helping GaugeSaver grow out of her home office. Tammy is the helpful, pretty voice you'll hear when you call GaugeSaver. When not at work Tammy can be found watering her many orchids, knitting a blanket, or watching Downton Abbey with her cat Abby.
Born in Brazil and now a proud US citizen, Marcelo is a mad scientist who can pretty much do anything. From carving beautiful birds, to custom fabbing offroad tractors, Marcelo does it all. When not saving gauges Marcelo might be found in his Nautic Star catching nothing but catfish, or cooking some meat on his homemade smoker.
 A recent member of Team USA, Tulim left Brazil to pursue a career in electronics. Tulim is a gearhead and very adept behind a set of tools. He's also an amazing electronics technician and excellent chef.  When not at work Tulim might be found at the sandbar near his Pontoon Boat, strumming an imaginary electric ukelele.
Jeb D.O.G. (Director of Greetings)
If you visit the shop, don't be offended by the barking, just be thankful we have a half door separating you from almost certain death. When not at work Jeb can be found sunbathing, or getting bullied by some cats.
A hardworking graphic design student, Kolben does most of the dirty work around the shop like cleaning boats, washing cars, and cutting grass. When not at work, Kolben can be found taking photos of nature or playing games on his custom built computer.
With a ginger beard and mullet to match, Kaden is hard to miss at the office. An aspiring boat owner and welder, Kaden is right at home in a workshop. When not working, Kaden can be found doing donuts in his turbocharged Mazda or going to car meets.
The newest member of the GaugeSaver family, she's quick in learning the rhythm of the office. Serena is an avid athlete, and is very committed to her responsibilities. In the future, she plans to get her P.H.D. and become a veterinarian. When not at work, Serena can be found playing soccer, swimming, or eating things.